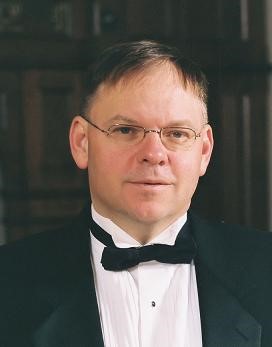 Gerald Vreman
Accompanist
Mr. Vreman holds B.Mus. Hons. and M.Mus. Degrees from the University of Western Ontario and is a member of the first graduating class of the Professional Studies Program (now the Glenn Gould Professional School) of the Royal Conservatory of Music, where he studied with Mark Jablonski, participated in the master classes of Leon Fleisher, and earned two tuition scholarships. He has also studied in France with Cecile Ousset.

Mr. Vreman is the recipient of many music festival awards, including first prize in senior piano at the London and Toronto Festivals, the W. Eric McIlroy Memorial Scholarship (London), and the Dales Senior Piano Award (Toronto). For ten years, Mr. Vreman was Co-Director of the St. Thomas Academy of Music. Since 1981, he has been Organist and Choirmaster of Centre Street Baptist Church in St. Thomas and has concertized in churches throughout Ontario for the Allen Organ Company.

In addition, Mr. Vreman has been an examiner for Conservatory Canada since 1990, and is a valued member of the Royal Canadian College of Organists.